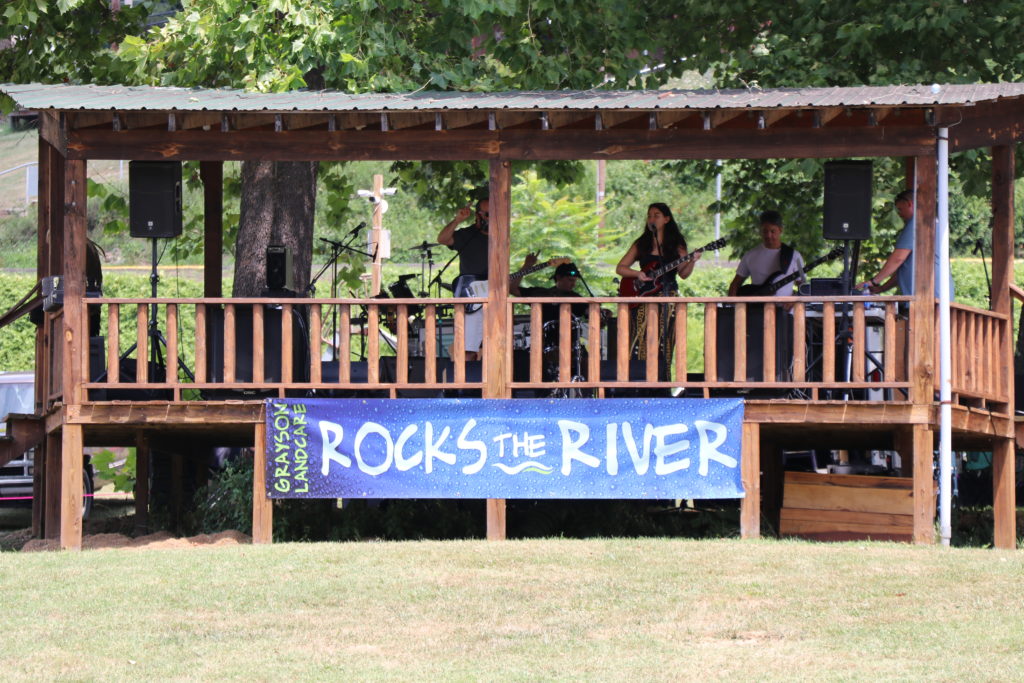 July 29th, 2018 was a perfect day for the 2nd Annual LandCare Rocks the River Festival in Fries!  With over 1,200 people in attendance throughout the day, great weather and awesome music, the event was a big success!
Thanks to all of the volunteers who helped make it such a great event! We couldn't have done it without you!
LandCare hosts this event as a public service to help build community and economy while preserving our natural heritage. We are a member-driven non-profit, but the event is not a fund-raiser for us. We try to break even on the event, from vendor fees, t-shirt and raffle sales and most importantly Sponsors so that we can keep admission free.

Be sure and save the date for next year: LandCare Rocks the River July 28th, 2019!
We could use more help in the month or 2 leading up to the event, if you would like to be involved with planning next year's event please contact cynthia@graysonclandcare.org. We are specifically looking for help with:
Volunteer recruitment & Coordination
Raffle Prize procurement & set up
Vendor recruitment & sign up
Raffle ticket sales before the event
Kid's Corner activities
Parking Coordinator & possible shuttle from off-site overflow parking
If you would like to help out or have great new ideas, please let us know!