Deadline to enter proposals extended until April 9. We regret that given the current situation we will be unable to hold the actual LandCare Fair and judge the presentations on April 25 as planned. Awards this year will be based only on the quality of the proposals. The proposals are typically 1/3 of the score and this year the prizes will be adjusted accordingly. 1st place will receive : $300;  2nd ($150);  3rd($75);  and up to 5 Honorable Mentions ($25/ea).
_______________________________________________________________________________________________________________________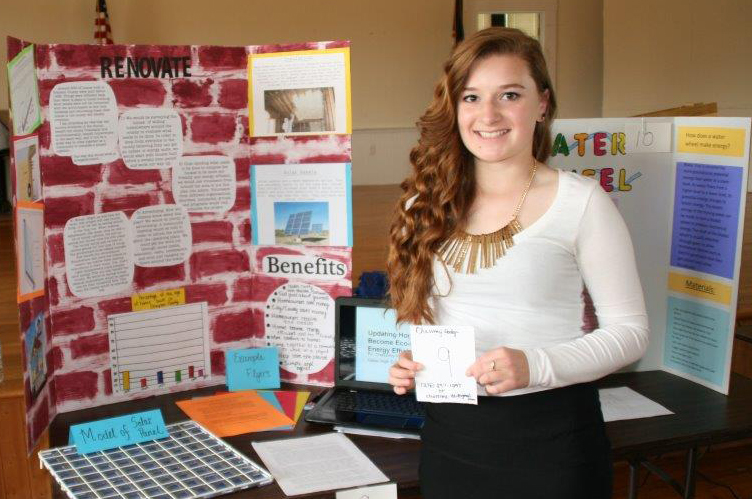 The 13th annual Grayson LandCare Fair (formerly Grayson Land Care Land Stewardship competition) will take place Saturday, April 25th at the Grayson County High School.
The Fair, sponsored by the Grayson LandCare organization, provides high school students in Grayson County and the City of Galax (Grades 8-12) an opportunity to explore ways to increase livelihoods, enhance the environment, and improve quality of life in our community.
To Enter:
Students must review the information packet then submit an online application. The application is structured like a Grant Proposal. A committee of Grayson LandCare (GLC) members will review and judge all Project Proposals. Students with the top-scoring proposals will be invited to present their projects, to another team of qualified judges, at the LandCare Fair, April 25, 2020, at the Grayson Co. High School, in Independence, VA. Top scoring projects will receive cash awards as follows:
1st place $1000
2nd place $500
3rd place $250
Five Honorable Mentions $50
In order to offer cash prizes, Grayson LandCare raises funds each year to support the Competition. Your donations are greatly appreciated. Make a Donation to the LandCare Fair
Check out the report from 2017's $1000 first-place winner 2017 Land Stewardship Winner
---
Application Process:
Be a student in Grades 8-12 in Grayson County or the City of Galax. This includes homeschoolers.

Review this information packet, especially criteria for the Project Proposal (page 2) and the Project Presentation (page 3).

Decide whether you would like to work individually, or as a team. A team is limited to two persons.

Pick a specific topic that can increase livelihoods, enhance the environment, and improve the quality of life in our local communities (See pages 4 and 5 for resources, and examples of past projects page 6). If you would like to discuss your ideas with someone or get in touch with experts on your topic in our community, contact Harriet Meinecke, at hhmeinecke@gmail.com.

Submit your online Project Proposal application through the Grayson LandCare website by March 20, 2020. Follow all directions and fill in all the blanks. The Competition Committee will review and score your Project Proposal and let you know by April 3, 2020, if you have been selected to present your project at the Fair, which will be held on Saturday, April 25, 2020.

Present your project at the LandCare Fair, April 25, 2020, Independence, VA, at the Grayson County High School cafeteria, 8 AM-1 PM, to a panel of judges. You will need to develop your display to set up on a table (slideshow, poster, or props).