The kids have done the hard work of creating a video and now it's your turn to watch them and vote for your favorite. The video with the most votes wins the People's choice award and $500! You can see all the videos on the Grayson LandCare Youtube channel, they will be posted by noon April 17th and voting will close Monday April 26 at 8am.
GRAYSON LANDCARE VIDEO CHALLENGE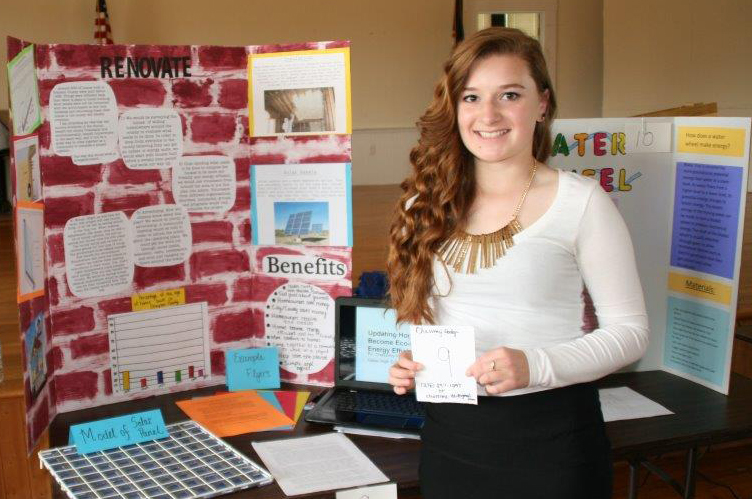 Everything is different in a pandemic, and our annual Grayson LandCare (GLC) contest for high school students (grades 9-12) is no exception!
This year we are turning it over to YOU to share your creative ideas with selected judges and with the public.
The Grayson LandCare Video Challenge asks you to make a 5-10-minute video of an idea that would make our county better; economically, environmentally, or as a community. Rural areas like ours are facing many challenges, and we encourage you to search TED talks, You-Tube, and other media for examples of how people are addressing these challenges. Then find a creative way to present what YOU think could be done in Grayson County.
All videos will be posted on the GLC YouTube channel. A committee of judges will review all entries and select 10 videos for final judging. This will include a brief interview via ZOOM. The 3 videos will be awarded cash prizes. In addition, to increase awareness and enthusiasm for your ideas, the public is invited and encouraged to vote for the People's Choice winner. Prizes are as follows:
1st Place $1000
2nd Place $500
People's Choice $500
3rd Place $250
In order to offer cash prizes, Grayson LandCare raises funds each year to support the Competition. Your donations are greatly appreciated. Make a Donation to the Video Challenge
---
Application Process:
Be a student in Grades 9-12 in Grayson County or the City of Galax. This includes homeschoolers.
Create a video. Using your phones and various sharing platforms, team up with one or two of your friends (teams are limited to 3) Use your artistic, acting, directing, and social media skills to create an original video (or video series) that addresses a need in the community — it can be agricultural, economic, cultural, or related to health and the environment. Next, present a solution — a product, business, service, or system that you can explain in video format. Tell us how your solution works, how it helps, who it helps, and what the obstacles would be along the way. Ideally, your solution is something that you or your team could accomplish in Grayson County or Galax.
Each participant must submit a Consent Form signed by a parent or guardian allowing their video to be posted on the GLC YouTube channel and other social media with their video submission.
You will need Adobe Reader on your computer to sign and save the form.
Email your video or a link to the video to director@graysonlandcare.org by Friday, April 16. Make sure you attached the consent forms for each team member. The Competition Committee will review all videos and select the top 10. Those students will be contacted to schedule a 20-minute Zoom meeting Saturday, May 1st. Winners will be announced on May 10th.
Important! Please review all of the information below.
---
Video Guidelines
The Grayson LandCare Video Challenge offers students in grades 9-12 in Grayson County and Galax a chance to use the experience gained from taking courses virtually and communicating via social media to create a video presentation based on one, or any, of Grayson LandCare's three themes: enhancing the welfare of our community, local economy, and natural resources through sustainable and creative models of their own design.
You don't have to be a scientist-you just need to want to make our community a great place to be!
You may use whatever format-song, dance, poem, skit, demonstration or talk- that is best suited to your topic.
Keep it positive. No nudity or vulgarity. This isn't about life hacks, political rants, lifestyle influencing, or memes for memes sake. You can look to social media for inspiration and information, but no plagiarism please.
The public will choose a People's Choice winner. In addition, a panel of judges from local agencies and organizations and regional universities will assess your videos based on the criteria outlined in the table below.
Presentation Criteria*
Points Possible
Quality
Video is professional, creative, and clearly explains the project
5
Student or team clearly articulates the benefits of their project to livelihoods, the environment, and quality of life in Grayson County
5
Student or team acknowledges some of the challenges of the project
5
Characteristics of the project
Feasible for implementation in our region
5
Creative and innovative
5
Could benefit livelihoods, the environment, and quality of life
5
Total Score
30
*Scoring Values for utilize a 1-5 scale as follows:
1 = substandard; 2 = average; 3 = good; 4 = very good; 5 = excellent.
---
Video Ideas
Remember, the areas are envirnoment, economy and community. As long as it's an idea you can implement in our community, it's wide open.
There are millions of videos on YouTube. I picked these 2 examples because they are by teenagers.
From TEDx-Teen- how to live a zero-waste lifestyle: https://www.tedxteen.com/talks/why-i-live-a-zero-waste-life-lauren-singer?rq=zero%20waste
TEDX-Teen-how to improve my neighborhood
https://www.tedxteen.com/talks/chicago-a-land-of-wilderness-and-oasis-eva-lewis
---
Resources
Local Organizations:
Grayson LandCare at www.graysonlandcare.org
Independence Farmers Market http://independencefarmersmarket.org/
Blue Ridge Crossroads Economic Development Authority http://www.brceda.org/
Crossroads Institute http://www.crossroadsva.org/
Regional/State Organizations:
Virginia Cooperative Extension Publications https://pubs.ext.vt.edu/
Blue Ridge Permaculture Network Resources http://www.blueridgepermaculture.net/resources.html
Virginia Beginning Farmer and Rancher Coalition http://www.vabeginningfarmer.alce.vt.edu/index.html
Virginia Association for Biological Farming http://vabf.org/links/
Sustain Floyd Resources Page http://sustainfloyd.org/news/resources/
Links for Project Ideas
Check out these links for project ideas, guidance, and resources. Access the links to the book publishers where you can find lots of creative ideas just by reading through the book titles. You can then do further research or request the book from your school or county library.
Youth Business How-To http://economicempowermentfoundation.org/entrepreneur-programs/
Service-Learning Project Ideas http://readwriteact.org/files/2013/01/55-Environmental-Service-Learning-Projects.pdf
Chelsea Green Books publishes books focused on sustainability http://www.chelseagreen.com/books-and-products
New Society Publishers publishes books on sustainability https://www.newsociety.com/Books
Sustainable Agriculture Research and Education Learning Center http://www.sare.org/Learning-Center to find books, bulletins, videos, and fact sheets on sustainable agriculture.
Past Land Stewardship Project Titles:
Here is a sample of some of the past Land Stewardship Competition projects that have been presented:
Grayson County Community Orchard
Grayson County Community Garden
Medicinal Greenhouses
Harvesting Wind Energy
Methanol from Saw Dust
Commercial Composting
Environmentally Friendly, All Natural Cleaning Products and Toiletries
Creating and Marketing Eco-Friendly Fertilizers and Pesticides
Creation of an Elk Creek Community Center
Creation of a Community Coffee Shop
Starting a Garden at the Nursing Home
Sustainable Sheep Farming in Grayson County
Conservation Reserve Enhancement Program and Riparian Buffers
Raising Meat Rabbits in Grayson County
Raising Alpacas in Grayson County
Setting up a County-Wide Bee Hive Business
Creating a Business Selling Organic Free Range Eggs
Bird Watching Tourism
Eco-Tourism
Converting Homes to be More Energy Efficient
Creating a Solar-Powered Greenhouse
Building a Dog Bed Using Recycled Materials
Check out the report from 2017's $1000 first-place winner 2017 Land Stewardship Winner