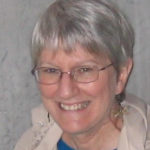 President: Kathy Cole was born and raised in Grayson County and graduated from Emory & Henry College, then earned a masters in psychology at Hollins College and a PhD at the University of Oregon. She worked for the Department of Veterans Affairs for 30 years as a psychologist, leadership educator, and manager of a leadership education center. Named in 1987 as a Kellogg National Fellow, Kathy traveled abroad and saw diverse examples of grassroots leadership.
She moved back to the area in 2009 and has been active in Grayson LandCare since 2010, serving as Secretary for four years before her election as President in 2014. She raises funds for Grayson LandCare at the Independence Farmers Market through plant sales and serves as a hub of information for market-goers on our organization and current activities and events. Kathy is an avid gardener, sings in Highland Camerata and is active in the Church of the Good Shepherd.
---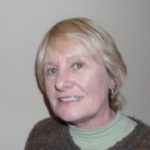 Vice President:  Bev Fermor grew up on a fruit farm in Kent, England. She obtained a Ph.D. from Bristol University in Medical Sciences. Her career brought her to the United States, to work at Duke University Medical Center, where she led a small research group investigating the effects of environmental factors such as exercise and oxygen on cartilage.
After retiring from Duke, Bev has volunteered with Waste Reduction Partners and leads the NC agricultural plastics recycling program. Bev has recently retired to Grayson County, VA with her husband Ken Kreuzer. They enjoy hiking, kayaking, golf as well as their Grayson highland ponies and rescue dogs.
---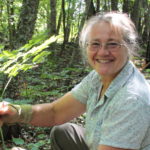 Secretary: Michelle Pridgen grew up in the Research Triangle area of North Carolina. She earned a BA in East Asian Studies from UNC-CH and an AA in General Agriculture from NCSU. She worked as an extension technician doing vegetable research and as part of the horticultural team at WRAL while living in Raleigh. Michelle and her husband Don bought land in Grayson County in 1984 that would become Windyhill Farm. They formed Windyhill Logworks and traveled the country building log homes for 20 years. Michelle was hired as the manager of the Independence Farmers Market in 2013. She continues in that position and grows produce and flowers for the Market, restaurants and wholesale.
Her goal is to help increase the success of local agriculture. To that end she has serves on various boards and has worked with Blue Ridge Woodland growers and Appalachian Sustainable Development's Herb Hub to determine the feasibility of woodland medicinals.
---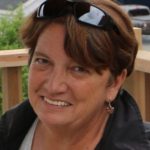 Treasurer: Anita Simpson was born and raised in Grayson County, learning gardening and canning skills from her mother. She moved away after graduating from college and worked nearly 40 years in various office positions, including 20 years as the assistant to the president and board of trustees at a community college in Maryland. She managed large budgets in each of her positions and after retirement worked as part-time office manager at a nonprofit where she was responsible for all financial recordkeeping
She and her husband moved permanently to Grayson in 2015 where they grow a market garden and sell produce and various canned goods at the Independence Farmers Market. Anita is particularly interested in herb and flower gardening; experimenting with various canning recipes; and is active in the Church of the Good Shepherd, serving on the Vestry/Council and singing in the choir.
---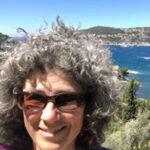 Communications: Cynthia Taylor grew up in Atlanta, GA where she worked as Natural Resource Manager for the 2600-acre Chicopee Woods Area Park and Elachee Nature Science Center developing and coordinating conservation and natural resource management activities including research, education, writing, and administration of grants to support these activities. She also established and managed a stream mitigation bank with restoration projects on over 35,000 linear feet of stream, coordinated the Chicopee Woods Stakeholders, a local watershed group with over 100 members from a variety of organizations and agencies, and developed the Gainesville/Hall County Cooperative Weed Management Area with local, state, and federal agency representatives.
Her love of the Blue Ridge and farming brought her to Grayson County where she farms at Moon Shadow Farm.
---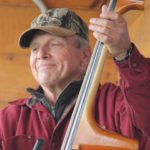 Past President: Danny Boyer has thirty years experience in conservation planning and implementing conservation practices, and extensive experience in planning, managing and promoting intensive grazing systems and the installation of infrastructure required for efficient operation. He is Farm Owner-Operator, Grazing Consultant, Water System Specialist USDA Natural Resource Conservation Service, Galax, Virginia (retired), where he designed and supervised the installation of more than 6,000 farm watering systems.
Danny has served on a wide variety of boards and committees including the Board of Directors of the Virginia Forage and Grassland Council; advisor to the Carroll Grayson Cattle Producers Association; Grayson County Extension Leadership Council; Galax High School Agricultural Council; president of Grayson County Farm Bureau; Chair of Grayson LandCare Processing Committee; Southwest Virginia Agricultural Association Crops Committee; and Charter Member and President of Grayson LandCare. Danny Boyer was awarded the 2013 Forage Person of the Year by the Virginia Forage and Grassland Council.
---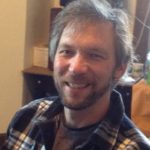 At-Large: Richard (Rick) Cavey owns and operates an organic vegetable farm, Wagon Wheel Farm, in Grayson County, Virginia with his wife Jennifer. A retired Naval Officer and an Iraq War veteran, Rick and his wife, also a Navy veteran got their organic farm training from John Wilson of New Earth Farms in Virginia Beach, VA while stationed there during his last tour.
Wagon Wheel Farm sells their produce to all three marketing sectors; wholesale, retail and restaurants. Rick has been a member of Grayson LandCare since 2011, served as the Vice President from 2012-2014, and Chairs the Independence Farmers Market Committee.
---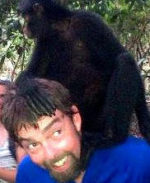 At-Large: Michael David Jenkins was raised in Independence, Virginia. After graduating from Grayson County High School in 1989 he attended Emory and Henry College where he earned a B.A. in Spanish and English. During this time he also attended La Universidad de San Juan Evangelista in Madrid, Spain. Afterward, he attended Virginia Polytechnic and State University where he earned a Masters of Arts in Education with a focus on Curriculum and Instruction. Upon graduating from Virginia Tech, he began his teaching career in Stokes County, NC as a Spanish teacher. He leads student and adult groups to Costa Rica, Perú, and Western Europe to experience cultural diversity, history, and current environmental conservation practices, eco-tourism opportunities, and alternative energy efforts.
In addition to his teaching profession, Michael opened in 2003 and still operates with his husband, Matthew Greene, Ward Manor Events Venue on the family farm. Being the shepherd of this Bicentennial Farm is his joy. He eagerly awaits the arrival of his retirement when he may be afforded the opportunity to more enjoy his hobbies of vegetable and flower gardening, and looks forward, at that time, to being a regular vendor at the Independence Farmerś Market.
---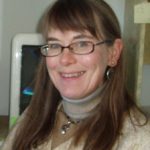 At-Large: Nancy Liebrecht is a landscape architect, landplanner, and wetland scientist with 28 years of experience in environmental site analysis and landplaning. For over 20 years she dealt with federal, state, and local environmental issues/regulation in Idaho, Utah, and Western Wyoming. Prior to moving west, Nancy worked for two large architecture and landplaning firms on the East Coast doing site analysis and site planning on environmentally sensitive sites. In addition to her environmental career, Nancy owned a small ranch in Idaho on which she raised cattle, sheep, alpacas, and hay.
Nancy retired in 2012 and moved east to Grayson County to be closer to her relatives. She happened to buy a house next to a sheep farm, and after being given a truck-load of wool by her neighbor, she found herself involved in the promotion of regional fiber animals and locally produced textiles.
---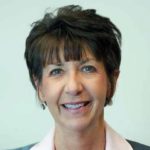 At-Large: Angie Lawson is from Carroll County, Virginia and has always lived in Carroll and Galax. She currently lives in Wythe County but plans to move back to the Galax area within the next year. Angie is currently a "recycled" principal and has been an educator since 1988, employed by Wythe County, Galax City, and Grayson County school divisions. She also worked 5 years for the community college system, serving as workforce development vice president at both NRCC and WCC. Her career focus has always been career and technical education and she passionately believes in the value of skills training.
Angie has one daughter, Amy, who lives in Galax with her two fur babies, her only grandchildren. She enjoys all kinds of outdoor activities, especially walking and biking the New River Trail. Angie currently serves on the Mount Rogers Regional Adult Education board and the executive board of the Twin County Chamber of Commerce. She is also a board member of Chestnut Creek School of the Arts.
---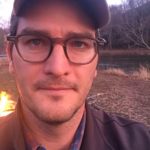 At-Large: Jay Dunbar (aka The Berry Man) relocated from Winston-Salem, NC to Grayson County in 2015 to become Director of Operations for River Ridge Organics, a sustainable fruit company.
Jay's passion for the local food movement, rural entrepreneurship, and community development are a great asset to LandCare. He is also an experienced event producer, writer, and educator. Jay lives In Independence with his wife Madeline and daughter Eva.
---
Ex Officio: Jerry Moles: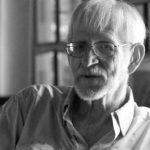 Faculty University of California, Davis and Pomona College; Invited Lecturer University of California, Berkeley and Stanford University;  Community organizer, Action For Appalachian Youth (Kanawa County, West Virginia); Co-founder, NeoSynthesis Research Centre, Ltd., (NSRC) (Sri Lanka) developing financially beneficial and environmentally sensitive enterprises; Founding Board Member, Watershed Research & Training Center Inc., Hayfork, California developing collaborative ventures among local entrepreneurs, state and federal agencies, local governments, and financiers; Founder, Grayson LandCare, Inc.; Founding Board Member, SustainFloyd, Inc., and International Analog Forestry Network (Costa Rica); and on advisory boards and committees to the Secretariat for International Landcare, Ltd. (Australia) and at Virginia Tech the Appalachian Foodshed Project, Virginia Beginning Farmer & Rancher Coalition, and Center for Natural Resource Evaluation and Decision Support.  Wrote the successful proposal and organized meetings in South America and Australia for the United Nations effort in protecting global natural resources to include the world's indigenous peoples.