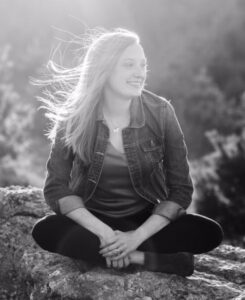 President: Meagan Helmick was raised in a small rural village in west Michigan whose claim to fame was the Annual Drive Your Tractor to School Day and Maple Syrup Festival every April. She graduated from Liberty University with a BS in Health Promotion and an MPH in Nutrition. She went on to work at a health system in Central Virginia before beginning her PhD at Virginia Tech. She followed her advisor to Omaha, Nebraska in 2016 and graduated with a PhD in Health Promotion and Disease Prevention Research from the University of Nebraska Medical Center, where her dissertation was focused on food insecurity and the emergency food network. She currently works as the COVID-19 Epidemiologist for the Mt Rogers Health District.
Meagan has lived in the Twin Counties full time since 2018, but has been a part time resident since 2012. She has been active in various non-profits in the area, including God's Storehouse in Galax, the Medical Reserve Corps where she serves as a county captain for Galax and Grayson. She is a member of Christ Chapel and pretends to garden. Which actually means she tells her husband what she wants to have in a garden, and then he does all the work. She and her husband have been part of Grayson LandCare for 4 years. Her family includes her husband Ches, and their two mastiffs Mya (Me-ah) and Warren. Their goal is to buy 100 acres in Grayson County and live off their land.
---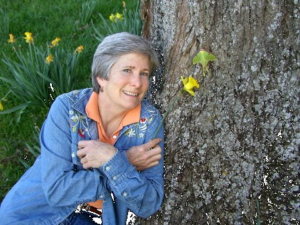 Vice President: Charlotte Hanes graduated from East Carolina University where she was a member of the Phi Kappa Phi Honor Society. She was a practicing physical therapist at NC Memorial Hospital, Chapel Hill and Methodist Hospital in Houston. Charlotte became Director of the Physical Therapy Department at A.P. Memorial Hospital, Reidsville, NC in 1978 and a partner with Rockingham Orthopedic Associates in 1981.
She is currently president and CEO of River Ridge Cattle Company, a 1500-acre farm located along the New River in southwest Virginia's Grayson County specializing in naturally raised beef and organic berries. The farm serves as a demonstration of livestock production for the region's cattle farmers and is an on-going research partner with Virginia Tech.
Charlotte is a founder of Grayson LandCare, which originated in Australia and is now in over 14 countries around the world. She is also a board member of Rachel's Network, www.rachelsnetwork.org., a national organization located in Washington, DC, dedicated to creating a network of women conservation funders and to be an influential voice for the environment.
---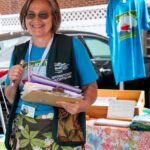 Director: Michelle Pridgen grew up in the Research Triangle area of North Carolina. She earned a BA in East Asian Studies from UNC-CH and an AA in General Agriculture from NCSU. She worked as an extension technician doing vegetable research and as part of the horticultural team at WRAL while living in Raleigh. Michelle and her husband Don bought land in Grayson County in 1984 that would become Windyhill Farm. They formed Windyhill Logworks and traveled the country building log homes for 20 years. She has served as secretary for Grayson LandCare and was hired as Director in 2020. Michelle has been the manager of the Independence Farmers Market since 2013. She continues in that position and grows produce and flowers for the Market.
Her goal is to help increase the success of local agriculture. To that end she serves on various boards and has worked with Blue Ridge Woodland growers and Appalachian Sustainable Development's Herb Hub to determine the feasibility of woodland medicinals.
---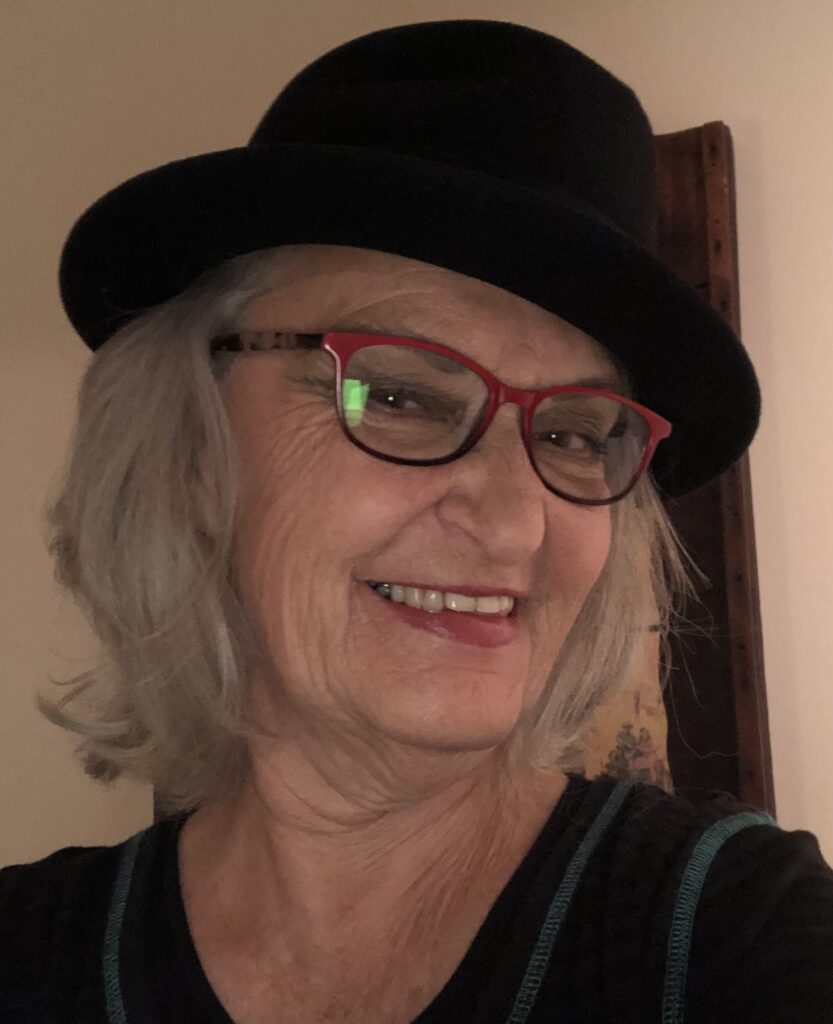 Treasurer: Janet Braithwaite grew up in a military family. The love of travel and adventure exposed Janet to different people, different cultures and different food – all without leaving the U.S! As a result, Janet remains curious about most everything. Her education extends from medieval English literature to math to computer science. She worked in the non-profit world, with forays into entrepreneurship.
A weekend of leaf watching with friends in 1976 introduced her to Ashe and Grayson Counties. When it was time for graduate school, Appalachian State was her choice. When it was time to build a home, Grayson County was her choice. After a lifetime of adventuring, Grayson County provides beauty, serenity, great people and friends and a home. Janet lives in Mouth of Wilson with her dog, Wilhelmina (Wilhe, for short), and her silver-grey cat, Misty.
---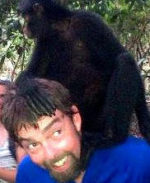 Secretary: Michael David Jenkins was raised in Independence, Virginia. After graduating from Grayson County High School in 1989 he attended Emory and Henry College where he earned a B.A. in Spanish and English. During this time he also attended La Universidad de San Juan Evangelista in Madrid, Spain. Afterward, he attended Virginia Polytechnic and State University where he earned a Masters of Arts in Education with a focus on Curriculum and Instruction. Upon graduating from Virginia Tech, he began his teaching career in Stokes County, NC as a Spanish teacher. He leads student and adult groups to Costa Rica, Perú, and Western Europe to experience cultural diversity, history, and current environmental conservation practices, eco-tourism opportunities, and alternative energy efforts.
In addition to his teaching profession, Michael opened in 2003 and still operates with his husband, Matthew Greene, Ward Manor Events Venue on the family farm. Being the shepherd of this Bicentennial Farm is his joy. He eagerly awaits the arrival of his retirement when he may be afforded the opportunity to more enjoy his hobbies of vegetable and flower gardening, and looks forward, at that time, to being a regular vendor at the Independence Farmers Market.
---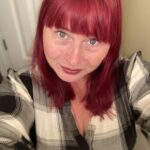 At-Large: Caroline Clough is a recent transplant to Grayson County, having bought a house and 21 acres in December 2019 (just in time for a pandemic!). Between receiving her bachelor's degrees in Creative Writing and Photography at Bard College, and her MFA in Writing at the School of the Art Institute Chicago, she worked on a sheep farm in the Hudson Valley, which sparked an even deeper love and appreciation for living in a rural environment and working with animals. After working as an editor in Philadelphia for a number of years, Caroline refound her passion for farm work and country living during an apprenticeship at a sheep farm and dairy on Whidbey Island, Washington, and spent further time as a farmhand at a multi-species farm in Ellensburg, Washington. She now works as a freelance editor, generally assisting clients in preparing their application materials for top tier undergraduate and graduate programs. Caroline spends her free time hanging out with her dogs, Birdie and Hippo, and 12 chickens (unnamed); cooking too much food for just one person to eat; listening to too many true crime podcasts; and trying desperately to be a better gouache painter while stubbornly refusing to take any lessons or view any tutorials. She also finally dipped her thumbs into gardening with middling results but loves supplying herself with fresh flowers (zinnias and dahlias especially) all summer long. In the future she hopes to build up her property's infrastructure and add sheep and pigs to her list of dependents
---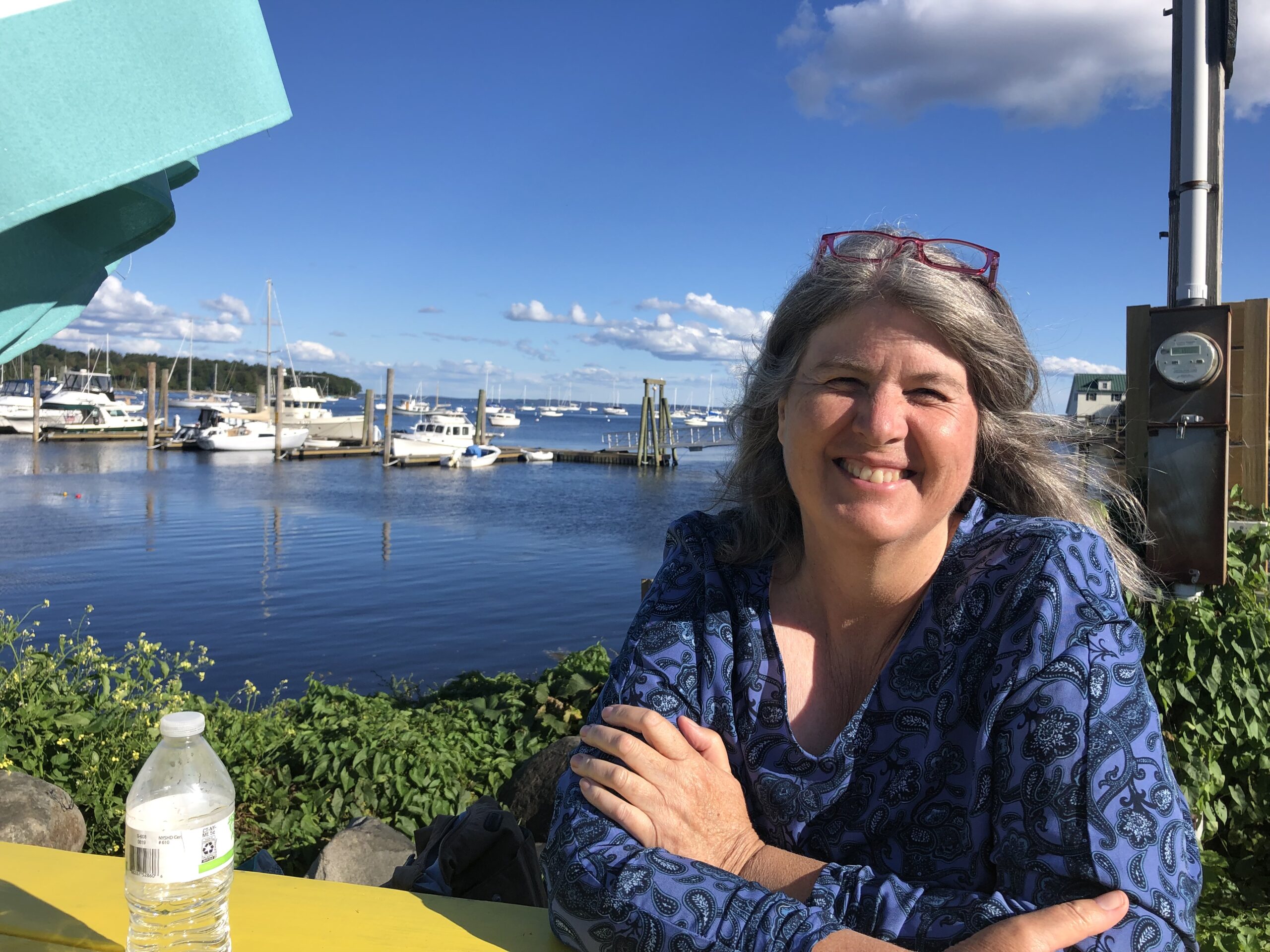 At Large: Ann Watson is originally from Northern California where she attended the University of California at Davis, earning a BS in anthropology. Following graduation, she stayed in town to join a cooperative restaurant modeled after the Moosewood collective. It was there that she was introduced to the joys of preparing and serving organic locally sourced foods. While a career dream of joining the Leakey Foundation in Africa was never realized, she did travel east to train for her second vocation in health care.  Motivated to eventually serve a rural community, Ann attended the Physician Assistant (PA) program at Duke. Upon graduation, she was privileged to embark on a 36 year career in Family Medicine in Grayson and Alleghany (NC) counties. She commuted back to Durham as a working mom to complete her Master's degree in  Health Science.in 1996. 
Ann married a local mixed practice veterinarian, Bill DeBord, in 1988. Farm calls together provided a unique picture of a transitioning local economy. It also gave her an opportunity to meet many long-term residents and to come to appreciate the land in a new way. They raised beef cattle and two sons together until Bill's death in 2001. Dan is now a commercial lobsterman living on a small island off the coast of Maine. He hopes to pursue an interest in aqua- culture in the future, combining his farming heritage with a love of the sea. His older brother Will is a Public Defender in Fredericksburg Virginia. Both are fairly tolerant of visits from mom.
Ann is a member of the Church of the Good Shepherd and enjoyed the First Friday Film series events offered there. She is active in the Grayson Permaculture group, and as a recent retiree, is excited to have time to volunteer now with Food Independence as well as the Free Market. While a haphazard gardener at best, she appreciates those who do so more successfully and is happy to buy their produce at the Farmer's Market. Ann enjoys reading and travel and is honored to serve on the GLC board.
---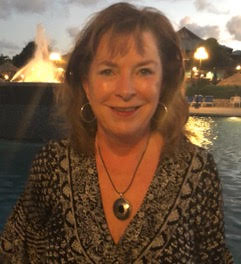 At-Large:  Jackie Hayter is a native of Pinehurst, North Carolina. After college at East Carolina University, she worked as a Senior Flight Attendant for Eastern Airlines, based in Miami, Atlanta, and New York. She eventually returned to the Pinehurst area to pursue a career in resort sales and marketing at the Pinehurst Hotel and Country Club. She soon met her husband—now of 49 years—Robert, raised two boys, and helped her husband run Carolina Conifer Nursery, a wholesale distributor of ground-cover junipers. Jackie retired as Director of Sales at Pinehurst in 2001, after 25 years of service to the resort.
Jackie and her husband spent some of their vacation time on the New River and fell in love with the area. In 1996, they decided to buy property and build a cabin in Grayson County. In 2011, the couple decided to build their retirement home on the same grounds. After five years of construction, Robert—with help from their sons and a variety of loving friends—finished their home, where they have lived since 2017.
Since moving to Grayson County, Jackie has tried to give back to her adopted Grayson County community. She has done so as a Steering Committee member of Food Independence, where she also serves as Volunteer Coordinator. She also volunteers and serves as a member of the Advisory Group for the Free Market. She is a member of First United Methodist Church where she is on the Board of Trustees and the Staff/Pastor Parish Relations Committee.
For fun, Jackie loves the outdoors, especially kayaking on the New River and biking the New River and Virginia Creeper Trails and enjoys going to the gym.
---
---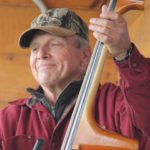 Past President: Danny Boyer has thirty years experience in conservation planning and implementing conservation practices, and extensive experience in planning, managing and promoting intensive grazing systems and the installation of infrastructure required for efficient operation. He is Farm Owner-Operator, Grazing Consultant, Water System Specialist USDA Natural Resource Conservation Service, Galax, Virginia (retired), where he designed and supervised the installation of more than 6,000 farm watering systems.
Danny has served on a wide variety of boards and committees including the Board of Directors of the Virginia Forage and Grassland Council; advisor to the Carroll Grayson Cattle Producers Association; Grayson County Extension Leadership Council; Galax High School Agricultural Council; president of Grayson County Farm Bureau; Chair of Grayson LandCare Processing Committee; Southwest Virginia Agricultural Association Crops Committee; and Charter Member and President of Grayson LandCare. Danny Boyer was awarded the 2013 Forage Person of the Year by the Virginia Forage and Grassland Council.
---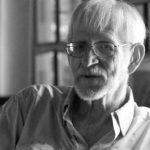 Ex Officio: Jerry Moles: Faculty University of California, Davis and Pomona College; Invited Lecturer University of California, Berkeley and Stanford University; Community organizer, Action For Appalachian Youth (Kanawa County, West Virginia); Co-founder, NeoSynthesis Research Centre, Ltd., (NSRC) (Sri Lanka) developing financially beneficial and environmentally sensitive enterprises; Founding Board Member, Watershed Research & Training Center Inc., Hayfork, California developing collaborative ventures among local entrepreneurs, state and federal agencies, local governments, and financiers; Founder, Grayson LandCare, Inc.; Founding Board Member, SustainFloyd, Inc., and International Analog Forestry Network (Costa Rica); and on advisory boards and committees to the Secretariat for International Landcare, Ltd. (Australia) and at Virginia Tech the Appalachian Foodshed Project, Virginia Beginning Farmer & Rancher Coalition, and Center for Natural Resource Evaluation and Decision Support. Wrote the successful proposal and organized meetings in South America and Australia for the United Nations effort in protecting global natural resources to include the world's indigenous peoples.