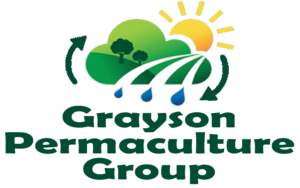 The Grayson Permaculture Group is a group of people interested in learning more about permaculture and working collaboratively on a food forest garden project with LandCare and the Church of the Good Shepherd.
Interested in joining the GraysonPermaculture Group?
We meet the 2nd Thursday of each month from 6-8pm and host a Church of the Good Shepherd Food Forest Workday every month during the spring and summer.
We will offer several workshops this year, from pallet herb gardens to hugel bed construction and more!
Email [email protected] or join our Facebook Group for more information
Join us to help build a Food Forest and pollinator garden at Church of the Good Shepherd in Galax.
---
News
---
Church of the Good Shepherd Swales