June 18 @ 7:00 pm – 9:00 pm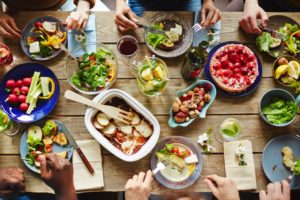 LandCare's Annual Potluck @ Matthews Living History Farm (MLHF) will be held on June 18th 7-9p. 476 White Pine Rd Galax, VA. Bring your favorite dish to share.
Daniel Boyer, Farm manager MLHF, GLC Board Member & Erin Cox Extension Agent, 4-H Youth Development will host. They will discuss the past year's projects and future plans. Partnerships will be the theme of their presentation. Join us to hear all the good news.
Hope to see you there!