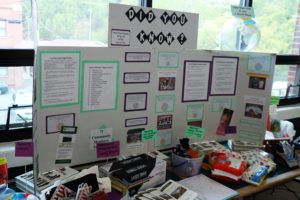 Grayson LandCare has announced the Twelfth Annual Land Stewardship Competition. All students grades 8-12 enrolled in a school in Grayson County (Grayson County Schools, Galax City Schools, Oak Hill Academy) or who are residents of Grayson County and homeschooled are encouraged to participate. The Land Stewardship Fair will be held Saturday, April 13, 2019, at Grayson Co. High School Cafeteria, in Independence, VA.
At the fair, students will present their projects to the judges and cash prizes will be awarded to first ($1000), second ($500), and third place ($250) winners along with up to 5 commendation prizes of $50. The public is welcome to view the entries between 11 am and noon, on April 13, 2019, and to attend the awards ceremony which will follow the final tabulation of the judging scores. Any questions about the competition should be sent to Harriet Meinecke [email protected].
The competition, which is sponsored by Grayson LandCare and resembles a science fair, encourages our local students to explore real economic, environmental, and social problems facing Grayson County and suggest innovative solutions that can really work in our local communities. Contestants are invited to think creatively about how we can be good stewards of our land and still meet the triple bottom line of sustainability―being economically successful, protecting our environment, and promoting community involvement and well-being.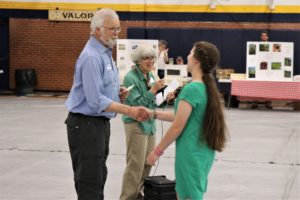 The competition has grown tremendously since it began twelve years ago. Topics in past years have included such ideas as establishing a community garden, raising honey bees for profit, setting up a garden at the local nursing home, organic poultry farms, raising meat rabbits, energy efficient homes, programs to improve water quality in lakes and ponds, recycling, wind energy, bird watching and tourism, improving riparian buffers, farmers markets, a community coffee shop, and many more.
Grayson LandCare, a non-profit organization, welcomes financial support to help cover the cost of the competition (donations of any size are welcomed). Donations should be sent to Grayson LandCare, PO Box 373, Independence, VA 24348. All sponsors will be acknowledged in press releases and announcements and will be listed in the program for the Land Stewardship Fair in April. Information is available on the website graysonlandcare.org/our-work/land-stewardship-competition.