November 18th 7:00 pm @ the LandCare Office
Join us to hear readings from two local authors: Richard Rouse "The Welcome Home Door" and Deborah Tilson Clark "Friend, Foe, or Family"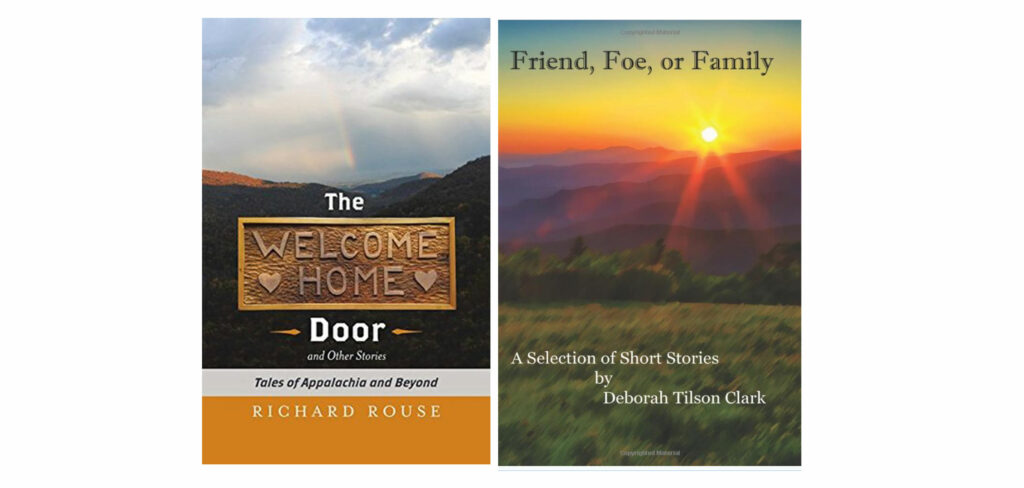 The Welcome Home Door is lighthearted, humorous storytelling from a seasoned traveler firmly grounded now in rural Southern Appalachia. With a love of character and community, Richard Rouse delights readers with subtle details of relationships, adjusting to country life, the wisdom of nature and the landscape of domestic negotiations. Americana with a twist. Regional yet global. Snapshots and slices of life.
Born in Syracuse, NY, Richard Rouse spent early years with his siblings playing in the cabbage barns and truck farm fields of peas and potatoes near Preble, New York. A child of the Depression, he found entertainment in the natural world, inspiration from overcoming hardship, and humor from the human condition.
Tales of home, adventure and delight began to form into creative writing in his seventh decade. As a lifelong avid reader, lover of Gilbert and Sullivan music, and keen observer of people, at the age of 88, these tales coalesced to his first volume in print, The Welcome Home Door and Other Stories.
His travels eventually led him to settle in rural Southern Appalachia where he resides with his wife, writing, gardening, and growing woodland mushrooms and tinkering with renewable energy systems.
Deborah Tilson Clark is a native of Southwest Virginia, with roots that have been growing in good Grayson County soil for 150 years. She attended Emory & Henry College for a year before marrying; she graduated from Berea College, in Kentucky, with a BA in English.
Before she left grade school, Clark recognized her need to tell stories, and she has been writing them down and collecting them, ever since. She was Feature Editor of her high school newspaper, staff/contributor to the literary magazine at E&H, and worked for the Declaration and Galax Gazette newspapers. Her work has been published in several regional magazines and journals, including Blue Ridge Country and Sow's Ear. Among the creative fiction competitions that Clark has won are the Sherwood Anderson Prize for Fiction, and the Chautauqua Festival in Wythe County. She is currently a member of the Ridgeline Writers writing group.
Clark and her husband of nearly 50 years, Terry, live on the banks of Guffy Creek in western Grayson County. They have two children, Jessie Ann and Thomas. Besides her on-going obsession with telling a good tale, Clark enjoys reading, quilting, gardening, spending time with her 90-year-old mother, and "doing anything with Ter."
The authors will be available to sign books after the readings. Books will be available for purchase.