The Blue Ridge Discovery Center will host a special meeting event on Sunday, March 1st from 3-5 pm at the New River Wildlife Conservation Club in Fries, VA.  The purpose of the event is to meet friends, build relationships, strengthen the community, and see what BRDC has been up to in Grayson County. The BRDC is currently working to transform the historic Konarock Training School into a residential education facility, interpretive center, and biological field station.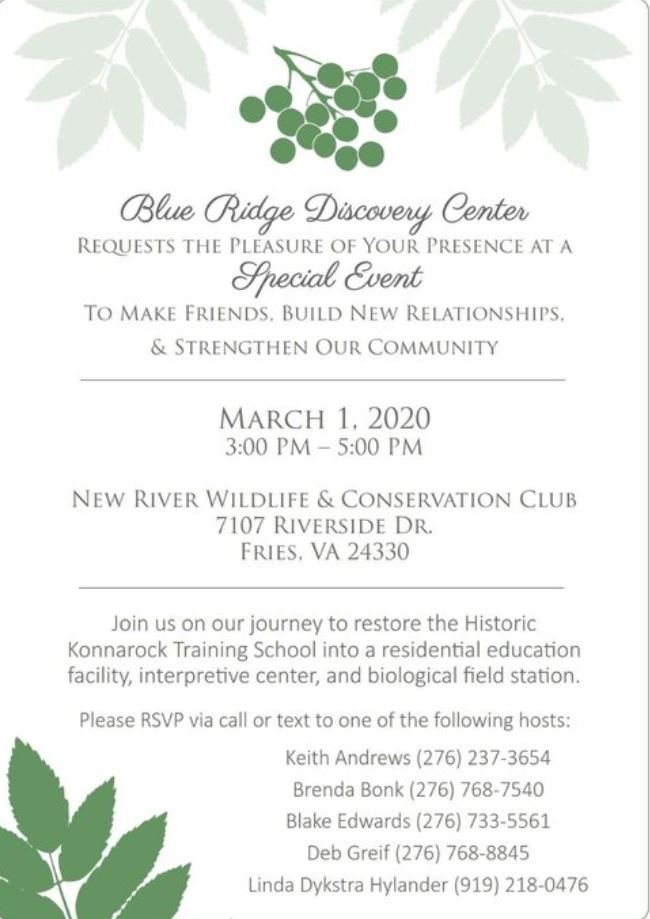 The New River Wildlife Conservation Club is located at:
7107 Riverside Drive
Fries, VA 24330
The event is free and open to the public, however, BRDC requests attendees RSVP. RSVP and registration can be made at the following link:

https://blueridgediscoverycenter.org/shop/eventregistration .