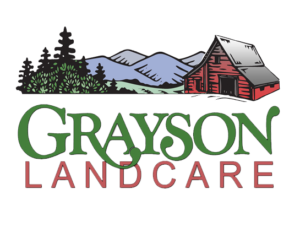 2020 Grayson LandCare Presentation Schedule
February 17-Reid Walters, Independence Town Manager, Town update
March 16 – CANCELLED Britt Boucher, Forester, Planning for your forest's future
April 20- CANCELLED Michelle Pridgen, Native Pollinators & Build a pollinator box, Presentation is free, $5 covers the materials to build a box to take home
Saturday April 25-CANCELLED– LandCare Fair, GCHS cafeteria 1pm. Students will be judged ONLY on their written proposals. View the entries of this year's competition of area students! Come support and learn from these awesome young people.
May18- CANCELLED Marlene Codon, Author and Naturalist, "Wildlife at Home", copies of the book will be available for sale and Marlene will be glad to sign them
June 15- STATUS UNCERTAIN 6pm Annual Potluck at Matthews Farm, updates on the Farm-Arwen Cayton, updates on 4H, Erin Farmer, updates on Ag in the County-Kristina Banks
July 20- STATUS UNCERTAIN Katie Commander, Director Appalachian Herb Hub, Woodland Medicinals
August 17- Jay Dunbar, The Berry Guy, Field trip to River Ridge Organics.
September 21- 6pm Silent Auction, potluck and annual meeting at Eagle View Event Center
October 19 -Jean Roznik, Free Market Manager, Getting to Zero waste
November 16- Mini grant reports, recipients of Mini Grants report on their projects
December 21- 6pm Annual party
All Grayson Landcare presentations are free and open to the public and follow a brief update on LandCare activites. Join us from 7-8 pm at the Grayson LandCare office at 104 Courthouse Street, Independence VA unless noted otherwise.