When you are doing your Thanksgiving shopping over the next few weeks, please take a moment to remember that there are many in our area who are suffering from food insecurity.  Food Independence is putting together a Thanksgiving dinner box for the November 24th distribution.  We would like to request the following items for this Thanksgiving food drive.  They can be left in the designated bins during the Online Farmers Market pickup at the Grayson LandCare Office between the hours of 1 and 5:30 on Fridays prior to Thanksgiving: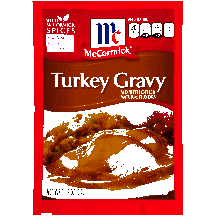 Packaged turkey gravy mix – something like this:

and/or canned cranberry sauce – something like this:
Thank you so much for thinking about your neighbors and helping us with this effort. It will be greatly appreciated!