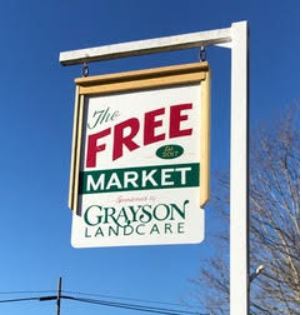 The Free Market is pleased to announce that we have filled the Part-Time Manager position that has been vacant since August.  Michelle Lintecum, a lifelong resident of Galax with extensive experience and contacts with local media, begins her position this week.  She is eager to improve our outreach into the community and use social media effectively.  She also has lots of fun ideas to encourage us to be creative with the things we usually throw away.  Please look for an opportunity to welcome Michelle to our Free Market family!

The Free Market is still operating on the abbreviated hours:

Thursday and Friday: 1:00-5:00 p.m.