Due to unforeseen circumstances, we are postponing the Pallet Herb Garden Workshop. A new date has not been set.
Saturday, May 20th, 9:30-1pm we will have our monthly workday at COGS instead of the pallet workshop. We will be planting bell peppers in the annual garden and sheet mulching the paths and swales. Join us if you can! We will eat lunch outside afterward at the deli nearby. You can purchase lunch or bring your own if you prefer and join us for a nice social time after the workday.
Upcoming events include a workday June 10th from 9:30 am to 1:00 pm, and the June Grayson LandCare presentation June 19 at 6pm. All events are the permaculture garden at Church of the Good Shepherd, 9441 Grayson Pkwy, Galax, VA 24333. Please rsvp to [email protected]
The pallet garden workshop has been postponed. Stay tuned for a new date. Join the Permaculture group at the garden to create a pallet herb garden for your patio or porch!  Bring the whole family, tour the garden, and take home a portable garden of your own. $15 materials fee- all plants, soil & pallet provided.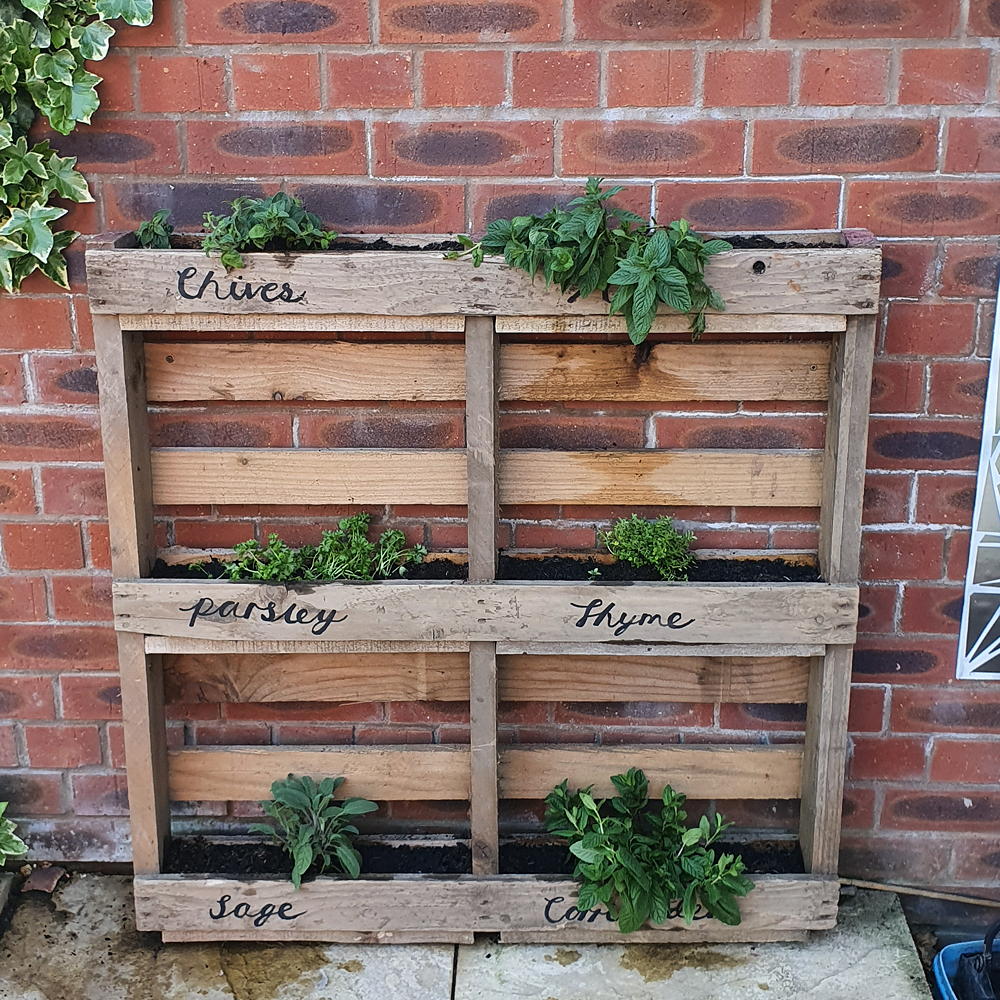 The Permaculture group will also host a workday at the permaculture garden June 10th from 9:30 am to 1:00 pm. Join the Grayson Permaculture Group for a variety of tasks required to maintain and expand the Food Forest Garden. Learn from our group of experienced permaculture gardeners and explore the garden with the folks who work to maintain it. Bring gloves and wear closed-toe shoes. Tools and materials provided. Bring your lunch or plan to join the group for lunch at a local sandwich shop.
The June 19 GLC presentation at 6pm has it all: It's a field trip, cookout, plant sale and tour! Join us at the permaculture garden for a cookout and "ragged" plant sale. We'll start with a cookout at 6 pm followed by a tour of the garden. Bring a side dish to share. The plant sale will be recently divided plants from the garden, not new seedlings. The permaculture garden features a wide array of native plants and most are excellent for pollinators as well. All proceeds go to support the Permaculture garden. Email: [email protected] for more information about any of these events.