UPDATE: A light dinner will be provided. Please Rsvp to di[email protected] or 276-768-0597 by Saturday August 12.
Early fall is the best time to start controlling invasive plants and permaculture garden creators, Cynthia & Rick Taylor, will lead a demonstration/presentation to show us control methods for common invasive plants in our area. Learn techniques you can put into practice on your land in the coming month. You can control many of the invasive plants we struggle with in Grayson County using mechanical and chemical treatments, combined with seasonal timing.
We will be demonstrating control on autumn olive, oriental bittersweet, honeysuckle, English ivy, multiflora rose, Japanese stilltgrass and will provide advice for controlling other species.
The Virginia Department of Conservation and Recreation's Division of Natural Heritage currently identifies 90 invasive plant species that threaten or potentially threaten our natural areas. Here is link to the list:
https://graysonlandcare.org/wp-content/uploads/2023/03/nh-invasive-plant-list-2014.pdf
We will meet at 5:30. UPDATE: A light dinner will be provided as we will need as much time as possible for the demonstrations. Address: 433 Churchview Lane, Fries Va 24330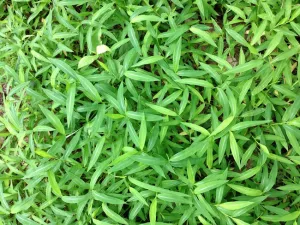 Japanes silt grass