Everyone is invited to join us Monday October 17 from 5-8:30 at Cox Chapel Community Center, located at 1639 Cox Chapel Rd, Mouth of Wilson VA, 24363 for out 15th annual auction, potluck and meeting.
The schedule for the evening: Doors open at 5pm,  Silent auction 5-6:30pm, announcements, 6:15pm-7pm dinner, 7-7:15 business meeting, dessert and birthday toast, 7:30-7:45 live auction.
Everyone is welcome! Please bring your friends and an appetite! The main course has been generously donated by members of the Grayson LandCare Board. Our wonderful members are asked to bring a side, salad, beverages or dessert to share.
The auction allows talented GLC members to offer dinners, gardening, guided hikes, classes and more to raise money to fund our ongoing projects.
Come learn more about LandCare, help celebrate our 15th year of serving Grayson County, have fun, and support our initiatives in the community.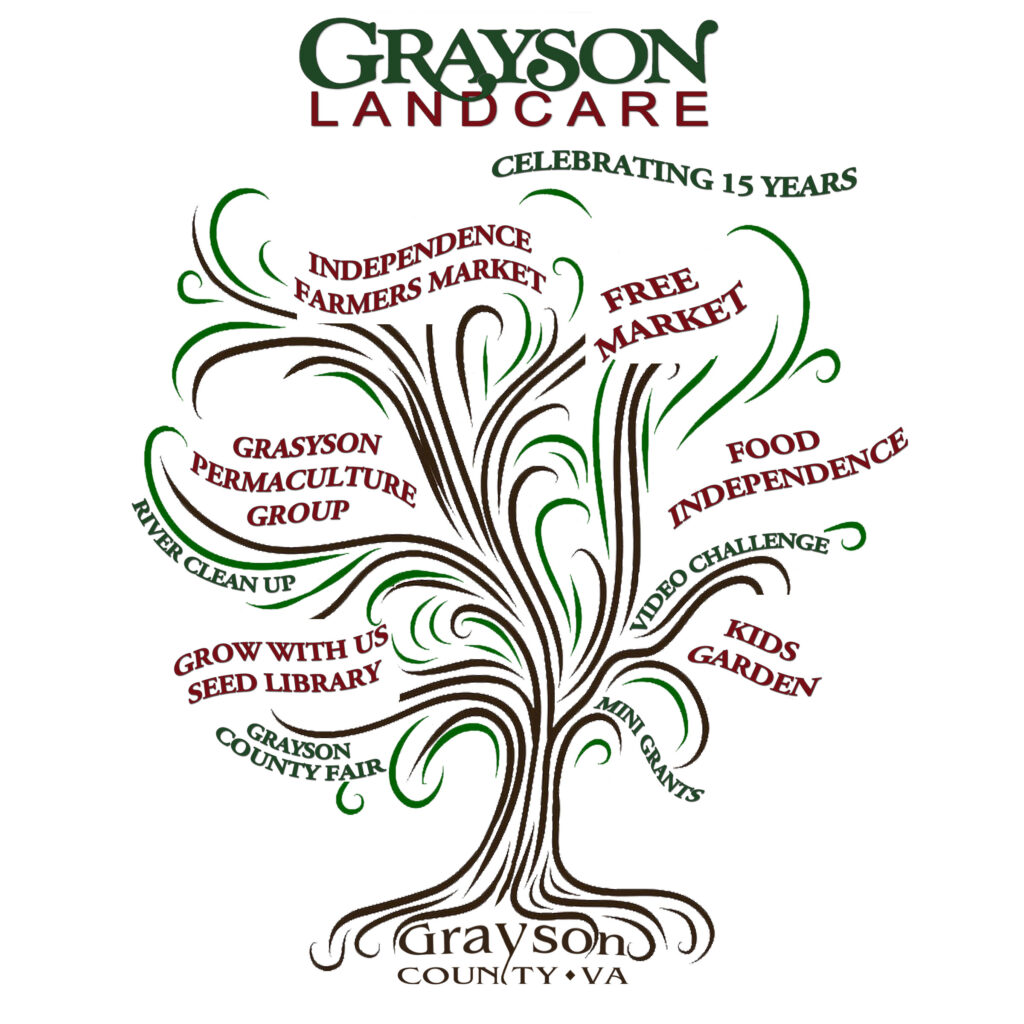 Here is the list of most of the items:
Fused Glass Trivet – 2GooseStudio
Fused Glass Spoon Rest – 2GooseStudio
Fused Glass Coasters – Martha Mullins
Handmade Pottery – HeartMoss
Honey Basket – Bear Tree 
Pollinator Garden – Permaculture Group
Painted Mane Gift Certificate – Paul
Wizard Hat – Alecia
Wildflower Hike – Rick & Cynthia
Pizza kits – Michelle
Handmade cabin broom – John Alexander
Wooden coat rack -Keith Andrews
Maple Burl Bowl – George McDonald
4 X 4 pound cake – Annette
Dinner at Woodhaven – Charlotte (for 5 couples)
Felted Scarf – Nancy
Painting – Scott J-R
Framed Shadow Prints – Gesche Morley (1 + a set of three)
Aprons & Tea Towels X 2 – Nancy Harris
Bush Hogging – Gary Geiger
NRT Hiking – Emerald
House or Business Cleaning – Alisha Watkins
LIVE AUCTION
Weekend Cottage Stay – Michael & Matthew
Load of Firewood – Hap
River Ridge Corner Roost – Charlotte
Quilt & Socks – Barbara